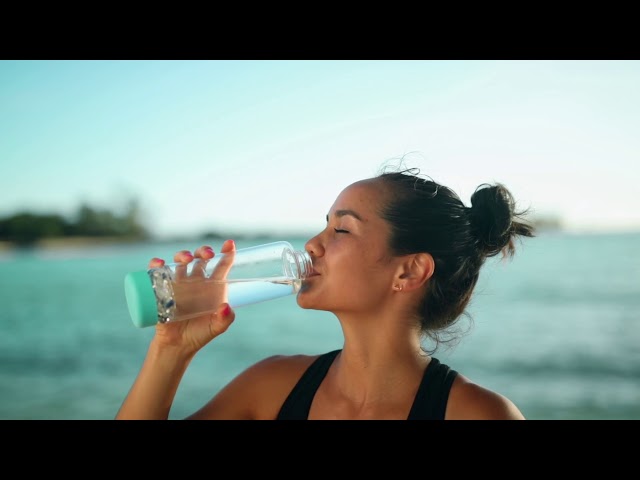 The Original DIY
Crystal Water Bottle
inu! ["ee-noo", Hawaiian: "to drink"] is a versatile, BPA-free glass bottle with a chamber for precious crystals. Crystals infuse your water with subtle vibrations: Thus "crystal water".
inu! features a sacred flower of life symbol for even more positive energy.
Breathe Life Into Your Water
Everything in nature has its own subtle, vibrant energy.
Healers and naturopathic doctors are using the vibrations of precious stones to prepare potent crystal elixirs with a carefully-selected combination of different stone types for their gemstone therapies.
inu!'s crystal chamber has a removable lid to switch the stones according to your preference. The chamber is totally separated from the water to prevent contamination.
Add your own stones to the clear quartz inside the crystal chamber or get pre-composed crystal blends HERE
Available in Ocean, Cloud or Lava.
Valuable Add Ons for Your inu!
Professionally composed gemstone blends.
The inu! felt sleeve is the perfect accessory to carry your inu! conveniently and to protect your bottle from scratches. The sleeve gives your bottle a natural, rustic look and feel. It's beautifully crafted of 100% wool, stitched and trimmed to securely hold your ini!
Instagram did not return a 200.